The motorcycle taxi in Paris saves you time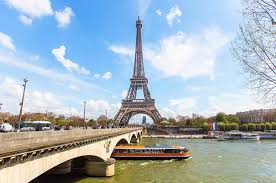 You are in Paris and a last minute trip, a scheduled outing or a business meeting is planned? Rather than spending several dozen minutes in traffic jams, turn to the reservation of a motorcycle taxi in Paris 75.
Because traffic is regularly very heavy in the Parisian capital and its surroundings, it is not uncommon for cabs to be unavailable. And that's without counting the numerous delays to anticipate. If you wish to arrive on time, without stress and without facing the traffic jams of the capital, opt for the travel in motorcycle taxi in Paris.
It's time to change your routine
Don't wait any longer and save your energy, time and money by calling our service at motorcycle taxi. There is a good chance that this means of motorcycle transportation in Paris will become your new mode of transportation! For your private transport or for your daily transport, the motorcycle taxi in Paris 75 is now the ideal solution to move you quickly and serenely.
Contrary to cars with driver and classic cabs which often have delays due to traffic jams, road works or bad weather, the motorcycle taxi in Paris is a fast and efficient solution to get around.
The strengths of our service motorcycle taxi Paris 75
So, what are the assets that have made us successful with our loyal customers and our expansion? Time saving, reliability, less stress, less pollution, less costs compared to a car cab, comfort, convenience and safety, etc. Indeed, the service of motorcycle taxi Paris 75 proposed by Motocab provides you: helmet, cap, pair of gloves, raincoat. All this with a transport assured by a fleet of top-of-the-range motorcycles, which are the object of a regular mechanical control.
Motocab is a quality service, a personalized welcome, and drivers who listen to you. In other words, we offer you many advantages in terms of motorcycle taxi in Paris, thanks to our booking agency.
You don't like taking a traditional cab? Are you afraid of arriving too late by public transport? You wish to move quickly in the department 75 ? You have a flight or a train to catch? Are the endless traffic jams annoying you? Don't panic, the solution is at your fingertips: with a simple reservation on the website of our company or by making a phone call, the service of motorcycle taxi in Paris 75 is at your disposal to take you to the destinations of your choice.
motorcycle taxi Paris department 75
Note that by entrusting us with your travels on board our motorcycle taxi Paris 75, you can fully devote yourself to your favorite activities, you will arrive at your scheduled appointments always on time, you will avoid problems due to parking, parking fees, but also tolls. In short, you will travel with a light mind. In addition to speed, another advantage of our motorcycle taxi Motocab service is that you know in advance the price of the trip and the time of arrival at your destination.
All you have to do is let yourself be driven by our Motocab driver who will take care of your comfort and the safety of your circuit. In short, the motorcycle taxi in Paris is the fast and safe way to travel, you will not be able to do without it any more.