MOTORCYCLE TAXI AT THE AIRPORTS OF ILE DE FRANCE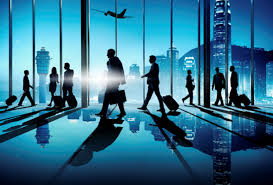 Paris Orly Airport
Orly is the airport for weekend trips and business in Europe.
Located 7km from the Porte d'Orleans, motorcycle taxi is the only way to get around the traffic jams on the A6 freeway which is absolutely impassable almost all year round and at any time of day.
Check your terminal, Orly 1 and 2 (West) or Orly 3 and 4 (South) on your ticket before booking your motorcycle taxi.
Roissy CDG Airport (Charles de Gaule)
Less than 20kms from the Porte de la Chapelle, you will have to cross the famous Landy tunnel to access this airport from the A1. The motorcycle taxi is once again the only solution to be sure to catch your flight without any stress. Check your terminal on your ticket before booking your motorcycle taxi (T1, T2A, T2B, T2C, T2D, T2F, T2G or T3).
Le Bourget Airport
Le Bourget is the airport for private aviation travelers. The need for speed and flexibility has never been so great at motorcycle taxi . We are also proud to accompany Airbus employees during the Paris Air Show.
Issy les Moulineaux Heliport
Very close to Paris, the heliport of Issy les Moulineaux has the advantage of landing you just outside the capital. It would be a shame to lose the benefit of a helicopter transfer by forgetting to book a motorcycle taxi with our central reservation.
You arrive in Paris by plane?
Don't waste the time you saved on the plane in the traffic jams of the Parisian suburbs!
The business of motorcycle taxi has existed since 2001 (creation of Motocab) and has essentially developed on business trips between airports and Paris. Our drivers all pass at least once a day at Roissy CDG and Orly airports.
Airports represent 73% of our motorcycle cabs' journeys, it is clearly at the departure or arrival of the planes that our motorcycle taxi service is the most profitable for our passengers in terms of time saving and price.
Fares from motorcycle taxi to the airports:
Taxi moto Orly - Paris: 75 €
Taxi moto CDG - Paris: 97 €
Taxi moto Le bourget - Paris: 80 €
Taxi moto Issy les mlx - Paris: 58 €

Are you leaving the Paris area to fly?
Most of our clients use our motorcycle cabs to get to Orly or Roissy CDG airport. Unlike when you get off the plane, there is no chance of finding a motorcycle downstairs if you have not made a reservation. Remember to book at least 2 hours in advance to ensure the availability of our motorcycle cabs. Count 1 hour if you are in Paris Intra muros.
The airport is far, is motorcycle taxi comfortable enough?
We ride exclusively on Honda Goldwing 1800 motorcycles considered as the most comfortable motorcycles on the market for over 30 years. All the equipment to ride in the best conditions of comfort is provided by your pilot of motorcycle taxi who will also know how to reassure you by his driving.