Shuttle in motorcycle taxi at Le Bourget airport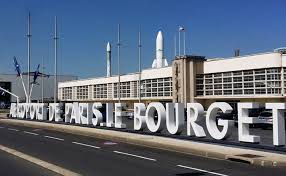 In France, the motorcycle taxi is generally a high-end, large-displacement vehicle, equipped with ABS, heated seats and a GPS navigation system. It does not have the capacity of a traditional cab, but in addition to the passenger, the motorcycle taxi can accommodate a carry-on bag, a travel bag, and even a pet. It is the best way to get to Le Bourget airport in record time.
Motocab: a professional service from motorcycle taxi.
In France, several airports are scattered all over the territory guaranteeing a fluidity of flights throughout the country. Among these airports, let's focus on Paris-Le Bourget airport. With an area of 550 hectares, the airport is located only 13 km northeast of Paris, and 20 km from La Défense and its famous business district. Le Bourget is a civil airport with restricted use, but is considered a business airport for commercial and private aircraft, as well as for foreign and international delegations that visit regularly.
To reach Paris-Le Bourget airport, several means are available such as train, bus and cabs, not to mention motorcycle cabs for Paris-Le Bourget airport! Unlike cabs which often get stuck in traffic jams and may have trouble arriving on time, this original and convenient means of transportation that is the motorcycle taxi, is developing more and more in Paris and in France in general.
Thanks to our robust branded motorcycles, as big as road bikes and well equipped, as well as to our experienced and trained drivers, the trips are easily done in motorcycle taxi for the airport of Le Bourget.
A service from motorcycle taxi for Le Bourget
Recognized for our know-how and the quality of our service, our service of motorcycle taxi to Paris-Le Bourget airport is accessible to all, at any time of the day or night. Also, we propose affordable rates which vary according to the distance to be covered. So, for your travel needs to Paris-Le Bourget airport, or to the Paris region, call Motocab and book your motorcycle taxi. A qualified and friendly driver will ensure your transfer in complete safety.
Finally, to ensure a better service during your trip and for a better management of your precious time, contact Motocab in advance to make your reservation of motorcycle taxi by phone or by filling out our online form. We will do our best to provide you with a professional driver at the indicated meeting point.
Trusting our service of motorcycle taxi at the airport of Paris-Le Bourget, it is the insurance of a serene transport, devoid of the stress of traffic jams and delays. On the outward journey as well as on the return journey, once you have arrived at your meeting place or your pick-up location, your driver from motorcycle taxi will contact you before picking you up.
After a personalized welcome from our driver, he will provide you with a radio headset and gloves in addition to a waterproof jacket in case of rain. Comfortably installed on the back seat of the motorcycle, your trip in the open air on our motorcycle taxi can start in all serenity and safety. The driver of motorcycle taxi provides you with the obligatory helmet, gloves and protective jacket. He also provides a hygiene pack (under gloves and disposable plastic cap), a waterproof and thermal blanket, if necessary.
From now on, for all your transfers to the airports, just call on Motocab services. We are committed to providing you with an unparalleled service from motorcycle taxi , so let us take you on a unique experience of comfort throughout your journey!