motorcycle taxi at Orly 3 and 4 (South)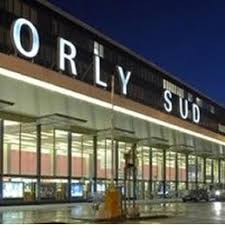 An emergency motorcycle taxi in Orly Sud ?
Call our reservation center at motorcycle taxi at 0153901401.
We will do our best to find you the nearest available motorcycle taxi . With 90 partner pilots, we probably have the solution to your travel needs from Orly South to the Paris area.
Where is my motorcycle taxi reserved at Orly Sud ?
Nothing could be easier, just go to gate L.
Wait for your pilot right at the door, he has your phone number to find you and the reservation center can put you in touch in case of difficulty.
Access to Orly Sud in motorcycle taxi:
Access to the terminal: Terminal Sud, Avenue S, 91551 Paray-Vieille-Poste
GPS coordinates: latitude 48.7244662, longitude 2.3531006.14
Orly Sud is located a few kilometers south of the Porte d'Orléans and is served by the A106 freeway, the A86 from the Nationale 7 or directly the Nationale 7 from Paris to Athis Mons.
Google Maps Orly Sud

Your company at Orly South:
It would be a pity to lose the time saved in motorcycle taxi because of a bad information of the boarding terminal! Check with your driver before leaving.

- Aigle Azur
- Air Algérie
- Air Berlin
- Air Caraïbes
- Corsair International
- Cubana
- French Bee
- Hexair
- Iran Air
- The Company
- Norwegian
- Royal Air Maroc
- SATA International
- Transaero
- Transavia
- Tunisair

Orly Sud rates, some examples:
Paris : 75 €
Roissy CDG : 137 €
Boulogne Billancourt : 86 €
Courbevoie : 97 €