motorcycle taxi CDG Roissy Airport Terminal 2E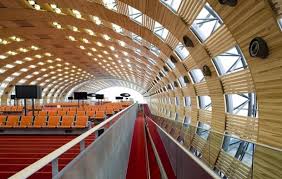 Whatever your views on motorcycles, it is only after traveling on a two-wheeler that you can realize the many advantages that motorcycle travel can offer over other types of vehicles. Ease of use, economy, speed and agility always convince even the most reluctant detractors.
Especially if you are on a tight schedule and need to get to CDG Roissy Terminal 2E airport or to an appointment in Paris or the Ile de France region as quickly as possible, when leaving the airport. Better than the classic Parisian cab, choose the motorcycle taxi CDG.
What are the advantages of the motorcycle?
Among the undeniable advantages are the peace of mind of knowing that you won't have to suffer from traffic jams. No more worrying about missing your flight, or not arriving on time for your business meeting.
The figures are clear, people living in large cities, such as Paris, lose more than 5 hours a week in traffic jams. In smaller cities, traffic jams are less blatant, but the time lost is around 3 hours per week. In other words, the time spent in traffic jams is still considerable. In addition to the benefits of time and fuel savings, and the considerably lower maintenance costs than a car, the motorcycle largely meets the requirements of sustainability, to prove that it is also a cleaner and less polluting vehicle.
By choosing to book a motorcycle taxi for CDG with Motocab - and more specifically to get to Roissy T2E airport - you avoid traffic jams and you are sure to arrive on time, whatever your destination. Moreover, if you are not equipped, don't panic; in fact, the accessories to ride in motorcycle taxi don't imply any price increase, because they are included in the rates.
motorcycle taxi You no longer have to deal with traffic jams.
People waste more and more time in traffic jams. Because we know that time is important in your business visits, we offer you our rental service of motorcycle taxi also in Roissy Terminal CDG 2D. We put at your disposal a modern fleet of motorcycles and its team of professional drivers. There are several ways to travel to and from the airport CDG Roissy Terminal 2E. You can use your car, public transport or take a cab from CDG Roissy T2E airport.
However, booking a motorcycle taxi on Motocab has the advantage of being very comfortable, much faster and offers a unique experience. In addition, you don't have to pay parking fees for your car.
Of course, motorcycle taxi is a different way of transportation, but it is no less efficient. Our drivers are professionals with many years of experience in driving motorcycles. They are also certified by training in urban management, roadside assistance and first aid.
A safe and efficient way to travel
In addition to being very friendly, our drivers are at your disposal for any request for advice or information. Each motorcycle taxi at CDG Roissy Terminal 2D has a trunk, two side cases to allow you to carry a bag, a backpack, or even a cabin bag.
Your trips to Roissy CDG T2E airport in motorcycle taxi give you peace of mind. The punctuality of our motorcycle cabs will also allow you to avoid waking up too early to avoid missing your plane or your professional meeting. The service of motorcycle taxi Motocab is a way to make your life easier by ensuring that you arrive on time no matter what the traffic conditions are (or almost), so do not hesitate to contact us for more information or for a reservation.
As a different service from the traditional cab, motorcycle taxi is not governed by the same rules. You can't take it on the street or at stops on public roads. The customer is picked up only by prior reservation by phone or internet and at the agreed rate.